Sort by

Title A-Z

Title Z-A
10 per page

5 per page

15 per page

View All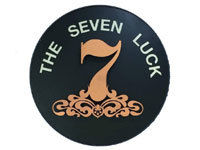 The Seven Luck - Stay in Style
Claim Listing
The Seven Luck provides 5-star quality bedding at a very competitive price in a fabulous location right next to Bobae tower, Bangkok.
Category : Inn
Read more.
The building is conveniently located close to all major attractions that Bangkok can offer (1 - 2 miles proximity) for example Kaosarn Rd., Chinatown, Grand Palace, MBK, Pratunum. The location of the hotel is ideal for those shopping, sightseeing, or on busines
Website:
www.thesevenluck.com
Address:
334, 340, 344 Dumrongrak Rd. Klongmahanak, Pomprab,, Bangkok, Thailand 10100
Phone:
+66 2 628 4535
Email:
sevenluck.bkk@gmail.com
Social Media:
Recommend:
Hide this content.
Sort by

Title A-Z

Title Z-A
10 per page

5 per page

15 per page

View All